Production Process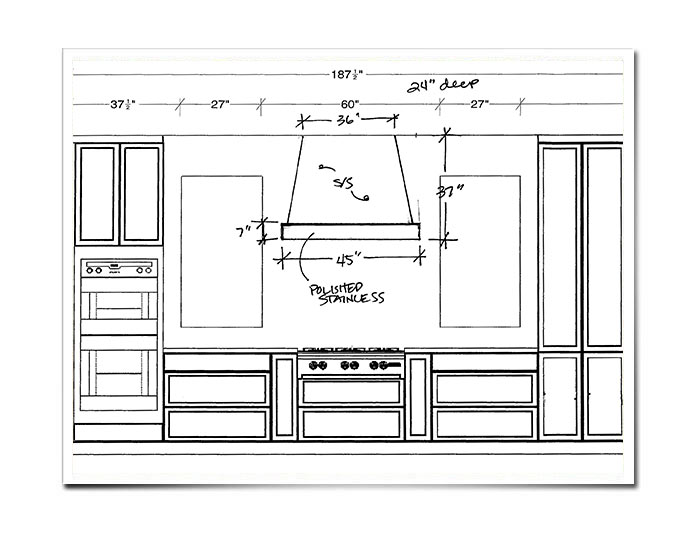 Step 1 - Introduction
You tell us what you like. With photos, words, web links, sketches, and architectural renderings ... we've seen it all. You can call during regular business hours and we will take the time to answer your questions. Or, email us via our inquire form and we'll contact you when we get a free moment. It's handy for you to know the rough dimensions of your project and all limitations so we can quickly understand the scope of your request.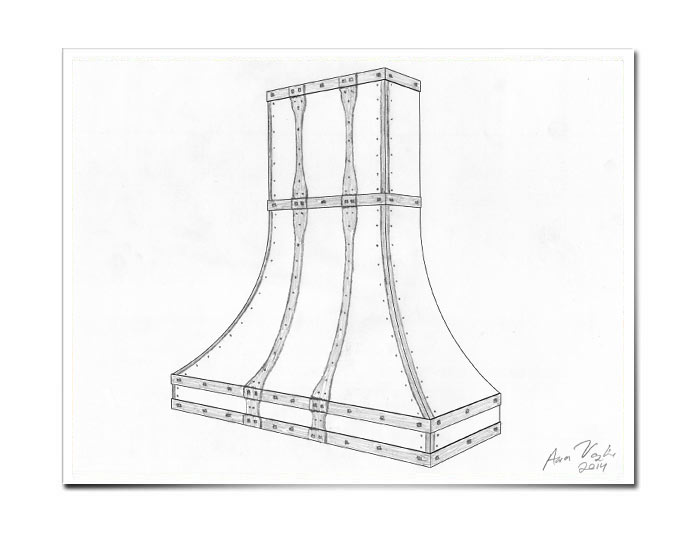 Step 2 - Initial Design
Based on your feedback, we will draft one initial rendering to get on the same page with design characteristics. This may include a simple hand sketch or a quick CAD rendering. It is at this point where the general idea for the project and pricing is established. If you decide to move forward we require a deposit in order to be added to the schedule.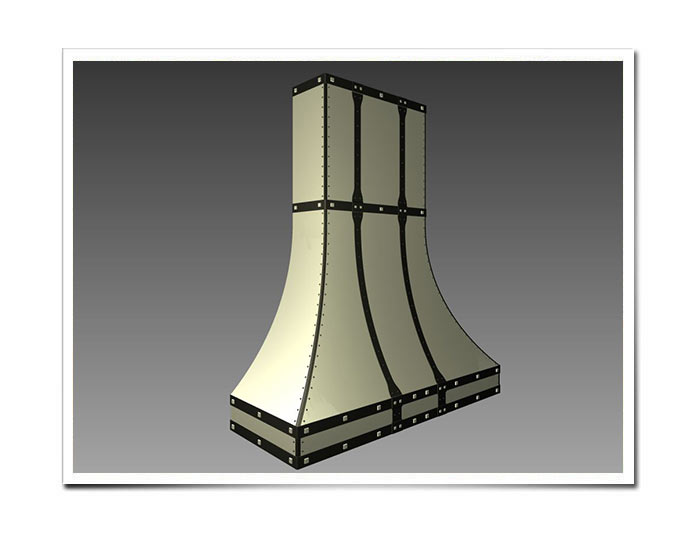 Step 3 - Material Selections & Final Design Approvals
It is at this time where we like to know the materials we will be using since different materials vary in thickness and in approach to fabrication. In this phase we provide you with full 3D renderings for your viewing and all applicable shop drawings.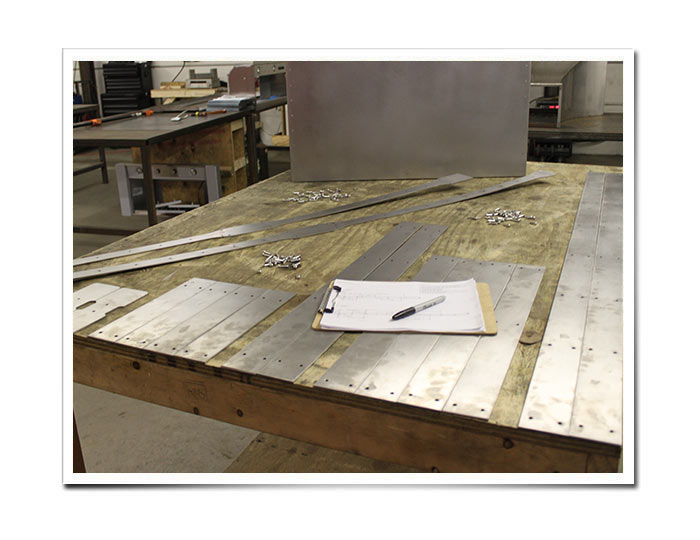 Step 4 - Engineering & Parts Development
At this stage, all of the plans have been finalized and we prepare all of our parts for the project. All of our sheet metal and plate is cut via CNC and is directly linked to all of the drawings you have provided. Craftsmen then go to work cutting, bending, sanding, hammering, and buffing your bespoke metal parts into shape.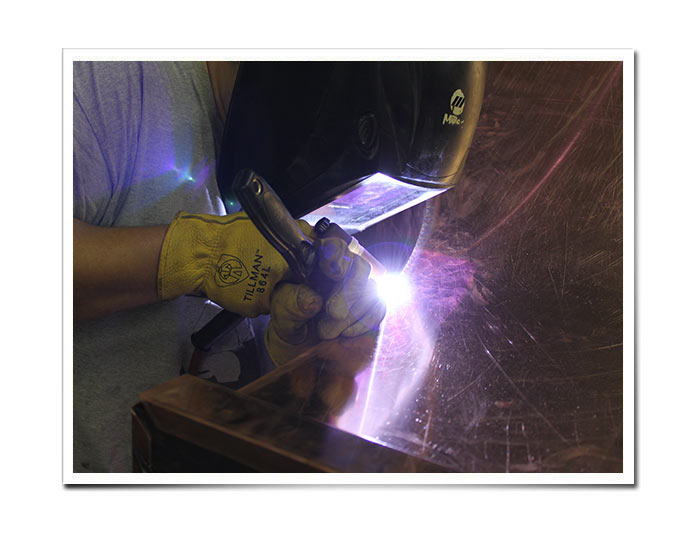 Step 5 - Fabrication
As you can see, quite a bit of work leads up to this point. A thorough system leading up to fabrication is what makes our work so highly detailed and accurate. In addition to this, our progressive blend of traditional and modern metalworking techniques provides us a serious advantage in our abilities to fabricate. We often provide some pictures of this stage so you can see the project coming to life. Your project is 100% designed and manufactured in the USA.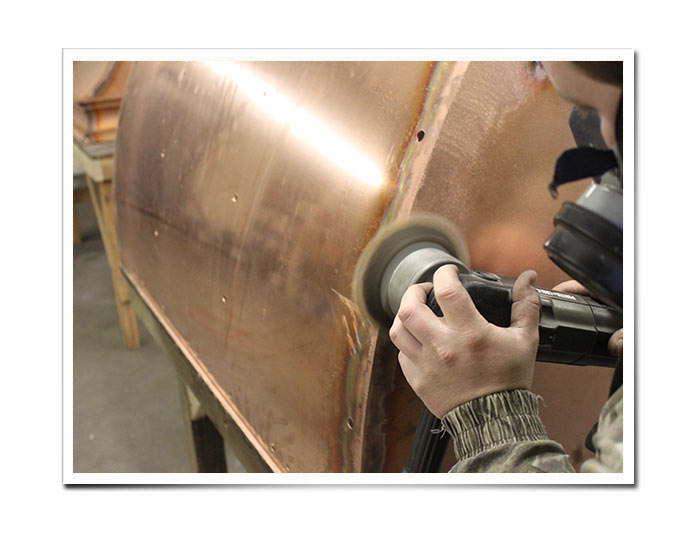 Step 6 - Finishing & Assembly
Once fabrication is complete your project takes a trip down the hall to our finishing room. This is where all of the final sanding, polishing, and burnishing occurs, along with the patina and sealing of your metal. Once this is complete, final assembly occurs and a final picture for your project is presented.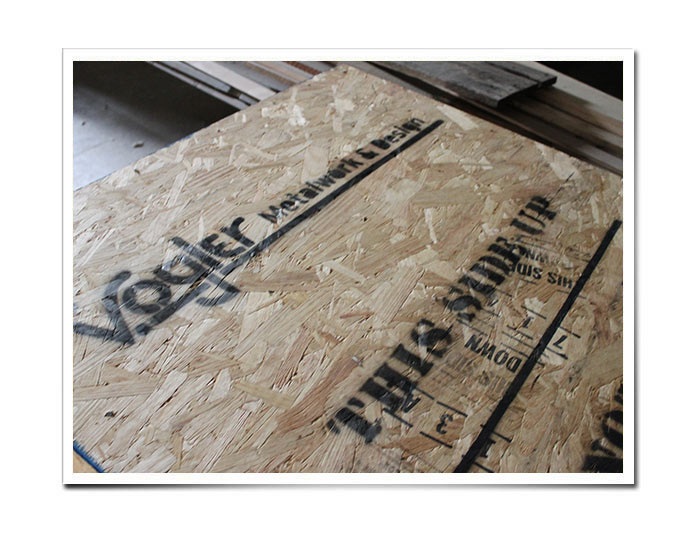 Step 7 - Crating & Shipping
All of our larger projects are packaged in a solid wooden crate and shipped via commercial freight. On average, crating and shipping costs around $350 to a commercial shipping address.